Bookkeeping Service Ipswich
"GIVE US YOUR BOOKS...WE GIVE BACK YOUR LIFE!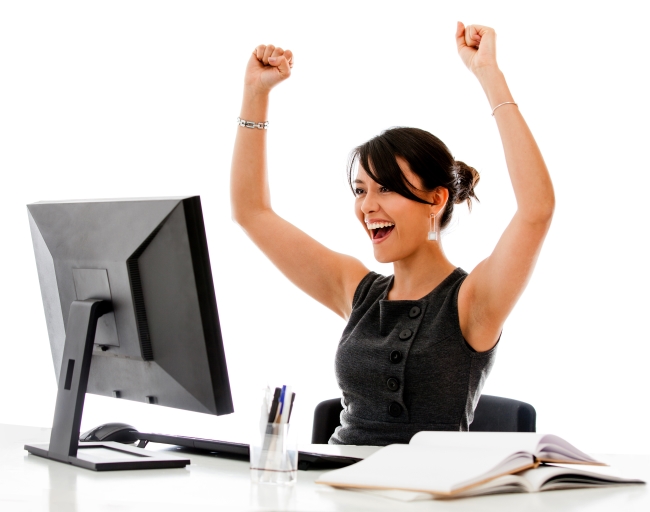 Remote Bookkeeper Ipswich
for Small Businesses, Specialising in Xero & Quickbooks
At Shmunky Bookkeeping and Admin Support we specialise in overall business support in addition to a remote bookkeeping service, covering Ipswich and surrounding areas. We have undergone in-depth training and completed the certification exam giving us Xero and Quickbooks Online ProAdvisor status, therefore, instilling confidence in our clients that their business will be dealt with in the most efficient manner and professionalism.
With cloud-bookkeeping
…software like Xero and Quickbooks, we can achieve more as an admin business support partner, working alongside your accountant to reduce costs. Furthermore, we also give you real-time access to see how your business is doing and where we can improve it. It doesn't stop there, quotes, invoicing, sales receipts, customer statements, overdue payments, scheduling, customer and e-mail correspondence and financial reports. That is the value we can add to your small business with our remote bookkeeping service.
What is included in our Bookkeeping Service in Ipswich
Basic Bookkeeping Service
Matching the balances in the accounting records to the corresponding information on the bank statement to ensure all transactions have downloaded correctly.
This can sometimes be an issue that other bookkeeping services overlook.
Transactions placed in relevant nominal accounts/tracked by classes  – depends on type of QuickBooks/Xero subscription.
Transactions are dealt with on a twice weekly basis to ensure they have the correct classes/Vat and relevant information.
Accounting software will be up-to-date on a weekly basis.
Ensure all transactions have correct classes.
Ensure correct VAT is on relevant transactions.
Any transactions that were previously altered/excluded to be amended accordingly.
Liaise with customer to obtain relevant receipts/invoices containing Vat information.
Provide the relevant reports to the Accountant for checking and submission.
Advanced Bookkeeping Service
*In addition to the basic bookkeeping – Receipt Bank INCLUDED when at least ONE of these services is commissioned alongside the basic bookkeeping service*
Complete and send invoices to customers/suppliers.
Invoices will be tailored to your needs and business requirements.
We recommend setting up a separate accounts email as good practice.
Shmunky provide Daily monitoring and management of incoming emails related to finances.
Send receipts to customers/suppliers.
Monthly statements available if required.
Chasing of overdue invoices either via email/phone.
Alerts if payments are still not paid and become seriously overdue.
Reporting tailored to business requirements.

Budget tracking to ensure you know the

current

status of your business finances.

Forecasting – based on the real-time information of your accounts using the monthly averages.
Tracking of bills includes receiving the bill in an email, creating and uploading the bill to the relevant accounting software, and scheduling bills to be paid on a specific due date.
Alternatively, we can set up an arrangement to pay the bills on your behalf as well.
When taking out an advanced Bookkeeping Service we provide Receipt Bank free of charge. 
Find Out more about this epic time-saving App.
Tracking CIS for contractors on any relevant invoices.
Ensuring this is recorded correctly on the invoice ready for submission.
We will help you with template forms to collect the necessary information in order to Verify Sub-Contractors with HMRC and we will get them verified.
Submit CIS on your behalf through the HMRC platform.
Send monthly statements to subcontractors.
Many business owners do not know that this is their legal obligation. 
We will store any submission records on a Google Drive Folder specially created for your company and provide any HMRC reports.
HMRC Compliance doesn't have to be such a worry anymore…
VAT submissions on the HMRC platform on your behalf. 
We will store any submission records on a Google Drive Folder specially created for your company and provide any HMRC reports.
Our Business is knowing your Business
Quickbooks and Xero are great accounting/bookkeeping software platforms for any business, big or small. It has everything you need to keep your finances under control. The only problem is that the sales team at these firms forgot to mention that you still need a level of accounting knowledge to process your transactions correctly, otherwise, come year end, you are going to pay a fortune in accounting fees to sort out the organised chaos you may have created. 
Shmunkys' Bookkeeper Ipswich 
is that link in communication breakdown, here to help you where help is needed, support you when it matters and give you that value that is hard to come by.
Dedicated – Friendly – Analytical – Customer Focused
These are our values and we value you.
Leave us a note and we will get back to you for a free consultation